Deutsch

Die letzte Rezepte

Ochsenmaul Gulasch

Lammgulasch 1.

Raznjici 3.
Nizza Market

Boqueria in Barcelona

Budapester grosser Markthalle
Bauernmarket in Héviz

Raznjici 2.

Pecena rebra (Hohe Rippe gebraten)

Canapés zu Zweit mit Sprotten

Canapés zu Zweit mit Schafkäse

Langosch mit Liptauer 2.

Mini Langosch 1.

Humor

- Favoriten
Guten Appetit!



<!-pfeffer->


Magyar

Új receptek

Csirkemell felvágott 2.

Kropptál 1.

Gombás rántott falat
Szamuráj mártás (szamurájszósz)

CBA torma

Fasírozott baconban

Édesanyám fasírtja

Broken hearts falatka

Broken hearts (megtört szívek)

Stefániavagdalt vadasan

Vadas mártás 2.
Fordított vadas (kemény sültből)

Szarvasbélszin vadasan (Parti István szerint)

Humor, viccek, képek

- a kedvencekhez
Jó étvágyat!


<!-paprika->
English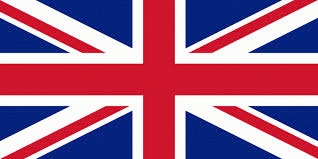 New recipes
Fathers smoked sausage 1983

Sausage bullets (Kolbászgolyók)

Canapés with sausage (Kolbászos partyfalatka)

Devilled eggs (with Hungarian cheese spread)
Easter canapés

Cold cut platter #7 (slaughter products)

Mothers bean soup (édesanyám bablevese)

Hungarian bean soup with sausage

Handa sausage

Sausage basic recipe

Sausage butter

Layered potatoes (rakott krumpli - mothers recipe)


Kontakt: grocceni(et)gmail.com

Impressum
Partnerseiten





Enjoy!